Third Party Logistics (3PL)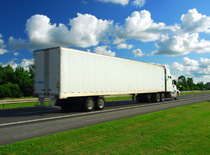 How much are you wasting?...According to Stats Canada, Inventory carrying costs for the Canadian retail industry in 2004 were over 10.3 billion. This staggering cost can be reduced by using Powerhouse Retail Services. We are fully EDI integrated so you can sell through to the big box stores without the need for expensive systems. Concentrate on your core competencies and allow us to eliminate your internal logistics headaches. We are the service force that can execute all your 3PL needs.
3PL Services
Technical/EDI
Fully 3PL EDI compliant (943,944,940,945)
Integrated retail EDI (Sears, The Bay, Costco, Wal-Mart, Winners, Zellers)
Integrated retail EDI (850,860,865,855,856,810,820,816,997)
Receiving
Checking quantities
Checking price tickets
In-bound ASN's (856,943 and custom formats)
Receiving and Reviewing Orders
By EDI
Auto-upload from Excel or Website
By mail, email or fax
Advising product shortfall
Credit approval
Warehousing Storage
Pick and Pack Orders
'Six Sigma Quality' (Less than 1 defect per million events)
Accurate scanning systems
Production of MH10 labels
Shipping and Invoicing
Make appointments
Arrange transport
Create and send EDI and ASN's
Create and send invoices (US$ or CAD$)
Rework
Create and replace price tickets
Replace packaging
Prepare pre-packs

Benefits of 3PL
Lower Overall Costs
It is well documented that collaborative planning between the key stakeholders in the supply chain will lower your cost.

Optimise Management Resources
In a post-recession environment it is important for companies to focus on a dominant brand strategy.  Concentrate on your 'core competencies' and let Powerhouse take care of the rest.
Improve Working Capital
Reduce the costs associated with carrying to much inventory
Re-invest your spare cash into capital growth projects
Eliminate Errors
No more non-compliance bills.
Our fully integrated EDI systems ensure accurate execution.
Improve Costing Accuracy
Simple per/unit billing systems will allow you to forecast accurately.
Unlimited Warehouse/Staff Resources
We provide the flexibility for your business to react quickly to current economic conditions and eliminate the associated overhead peaks.
Whatever your needs are? We will 'make it happen'.
Submit your enquiry today and enjoy the peace of mind that only Powerhouse Retail Services Inc. can provide.